All of my bunkmates from my days at Camp Shalom know that curly-haired girls never have good hair days. We have a good few hours before our tresses absorb whatever epoxy we grease our curls with.
Not anymore.
I got my haircut at Rudy's on Sunset last week and my stylist let me try the new
Bumble and bumble Defining Creme
that is part of the new
Curl Conscious
line. I'm not going to lie; this product is amazing. My curls were so soft and moisturized I wanted to put them in my mouth and chew them. Most importantly, my hair felt shiny and didn't frizz up after two and a half hours. The product dries soft and this is great news for any curly girl who wants frizz-less locks without looking like overly gelled Bon Jovi enthusiasts.
The most important product, i believe, in the Curl Conscious line is the
Reactivating Mist
. This product is especially important for curly girls who enjoy taking midday naps and need to revitalize the locks before re-entering the outside world. Again, this product dries soft and you don't need to add any additional gels or creams.
Finally, I was able to try the
Holding Foam
. This mousse dispenses as a thick liquid so you don't need to use half are bottle every time you style.
Head over to the paisley-designed
curlconscious.com
. This is a new site, but the coolest part is that you can click on a picture of a model and see how to get their style. If you're curious about this look...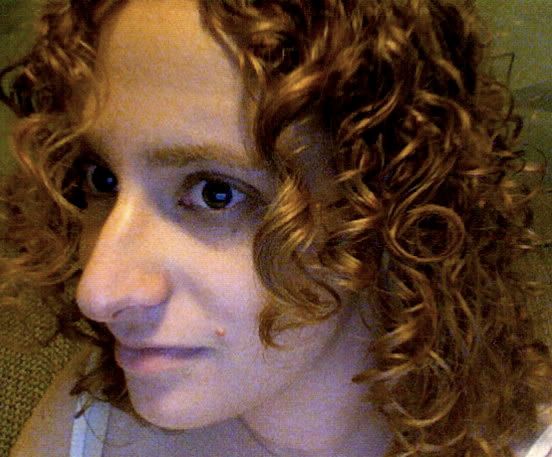 (because I know all of you are because I'm so important)
I applied the Holding Foam generously from root to end.